DB-01 Duty belt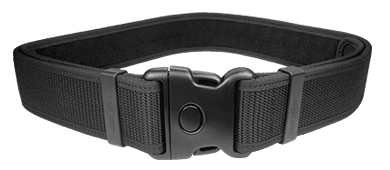 The belt is made from extremely durable material with hemmed edges and plastic bracing on the inside. The inner side of the belt is lined with Velcro loops. The width of the belt is 50 mm.
The robust plastic three-point buckle ensures quick and secure fastening of the belt. The loose ends of the belt are bent and fixated by plastic loops.
The belt's design ensures its high durability even during demanding duty. The belt is available in black color.
---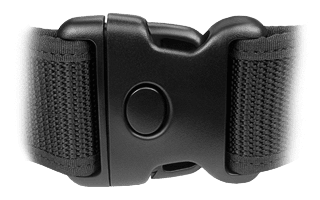 Detail of the belt buckle
| Size | Waist size [cm] | Length of the belt [cm] |
| --- | --- | --- |
| S | 75 – 95 | 120 |
| M | 85 – 105 | 130 |
| L | 95 – 115 | 140 |
| XL | 105 – 125 | 150 |
| XXL | 115 – 135 | 160 |
| XXXL | 125 – 145 | 170 |
---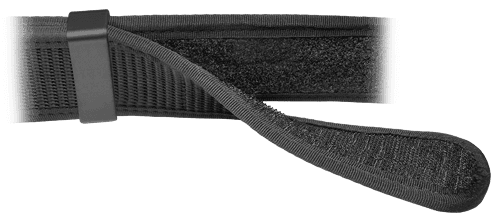 Velcro lining on the inner side of the belt