HMH-01 Nylon holder for metal handcuffs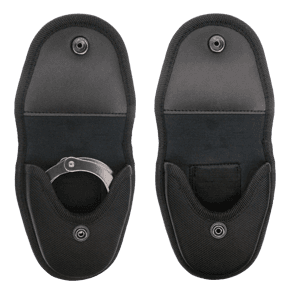 The holder is designated for majority of the types of used metal handcuffs. It is made of highly resistant and light, specially formed nylon. Moreover inside the holder is a very useful pocket for spare key, thanks to which the key is always readily available.
On the back side it is equipped with metal clip, which enables its fast fixation on a belt (without unbuckling it) or to a tactical vest. It can be alternatively fastened also to the supporting M.O.L.L.E. system.