MH-x4-AK     Plastic holder for magazine of the rifle AK-47 / AK-74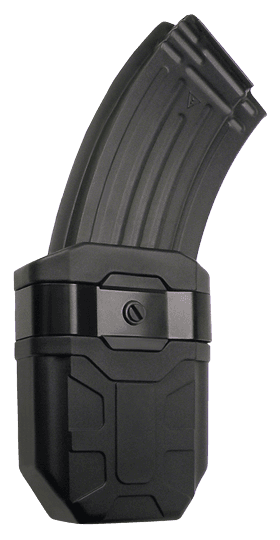 Self-locking universal holder is designated for carrying of all standard magazines for the rifle:
AK-47 (7.62×39),
AK-74 (5.45×39),
other magazines based on the AK-47 construction.
The sophisticated design with the fixation spring enables a quick drawing of the magazine during the so-called combat re-loading. 
Each user can himself set the desired thrust force of the magazine with use of 3 spacers supplied with the holder.
Colour: black or khaki.
Comprehensive system of ESP fixing brackets – more information >
Designation of the holder

Type of the fixation clip

Rotation 




(360°)

Compatibility 




with MOLLE

Insertion without 




unbuckling the belt

MH-04-AK

UBC-01

•

X

•

MH-14-AK

UBC-02

•

•




•

MH-24-AK

paddle Fobus




•

X

•

MH-34-AK

UBC-03

•

X
X
MH-44-AK

UBC-04

•

•

–
MH-54-AK

UBC-05

•

X
X